Equipment
We are equipped with a range of modern machines, which enable us to create any bag, backpack or case.

To guarantee the success of even the most demanding orders, we work on specialized machines that ensure production at the highest level.

Apart from fully equipped, single and two-needle sewing machines, we also work on overlock, lockstitch and zigzag sewing machines.
Our cutting room is furnished with tables, cutting machines, trimmer, press and tape cutting machines. Five high frequency PVC welding machines help us to process larger production orders.

To guarantee the highest quality of the final product we provide quality control at every stage of production.
However, even the most advanced machines are inefficient without a team of top professionals. Our designers and technicians are open to accept all challenges, as is the rest of the crew to face them.
---
Felt
What is felt?
Felt is one of the oldest textile materials. It can be made of plant and animal fibers (wool, fur) or artificial fibers via so-called fulling (felting). In this process the fibers are combined into a compact mass and subjected to pressure, moisture and heat.
How is felt used in our factory?
We use it for the production of bags from stabilized and impregnated non-woven fabrics. As a result, the final products combine the most important features: they are pleasant and soft to the touch, flexible, yet durable and resistant to bad weather conditions.
For production we use only Polish raw materials.
Felt is suitable for production of any bag or other accessory. Depending on the needs, we use fabrics from 200g/m² to 600g/m². We strive to make the appliqués on the bags as unique as possible. Visit our gallery and choose your favorite design!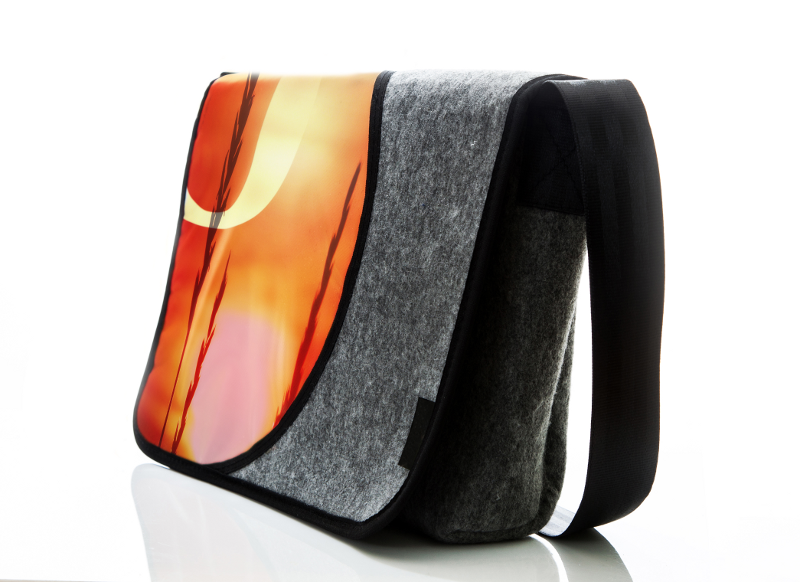 ---
Tarpaulin
What is a tarpaulin?
It is a material used for many years in various fields of life. It is extremely durable, waterproof, and allows printing of any theme, logo or photo.
How do we use tarpaulin?
We use it for sewing bags. In our production we use tarpaulin and advertising banners, hence giving them a second life and protecting the environment. The shape, size and function of the bag depends on the needs of the customer. We offer trendy city bags, durable shopping bags, backpacks and travel bags perfect for hiking in the mountains or to a lake. There is no safer place for your laptop, iPad or Smartphone than a tarpaulin case.
How to use an old banner, tarpaulin?
If you care about the environment and the eco-friendly image of your business, do not throw away your banners. Send them to us and we will clean them and create unique bags that can be a great gift or item for further resale. Check out our gallery for previous projects.
We carry out both individual projects and large corporate orders.
---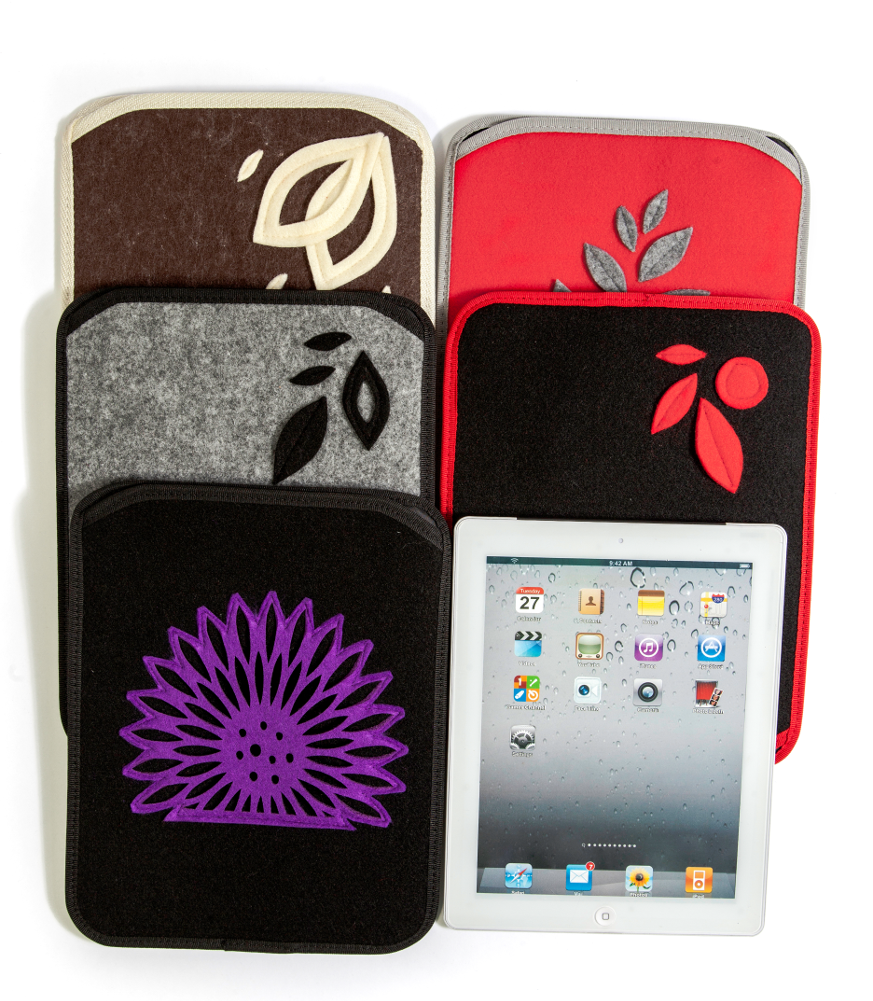 And from what else?
Basically, a bag, handbag, backpack, sack, wallet or case can be made from any material. We have created products from codura, cotton, flax, neoprene, sailcloth, PVC, etc.
The fabrics can be sewn or welded. In either case, we are well prepared thanks to the access to a vast range of machines.
Our latest idea are bags and backpacks of "whatever you want". We can transform your clothes, jacket, pants or anything else into any bag or backpack. If you want to keep your memories and have a functional, original product - you can order it from us.
How to choose the right appliqué?
We have different suggestions. We can print any logo, motif, and even photo by digital printing, screen printing or flock. We offer embroidering and even engraving.
We are the only company in Poland to hand-paint its bags !
We want you to be happy with your purchase, because your satisfaction is our success.
Our advisers and designers will provide you with complete information. We will help you choose the model and design.